Data and software from NSF Arctic research
News: Arctic Data Center Funded for 5 More Years
In the next five years, the Center will increase capacity to support big data from satellites, remotely operated aircraft, and sensor networks. "Our next phase of operations will be exciting as we engage with researchers earlier in their research cycle" says Matthew Jones, PI for the award and Director of Informatics Research at NCEAS. "Through training, direct support, and a variety of new data management services such as tools for assessing data quality and sharing interactive data visualizations within research groups before the data are published, the Arctic Data Center will facilitate collaboration for lab and field groups, while also improving reproducibility across Arctic research."
Read the full press release – Sustaining the Arctic Data Center Enables Research Advances Using Open Data – below!
New Service: Portals
Create a custom, branded portal for your research topic or lab group that spans datasets in the Arctic Data Center – available for all users. Branded portals provide a convenient, readily customized way to communicate your science, your team, your data, and related data from within the Arctic Data Center.
Use a portal as a lab website or a project landing page with custom colors and branding. Pick datasets, add and reorder pages, and upload images in minutes with the easy-to-use online portal editor – get started today.
A diverse Science Advisory Board in service of the Arctic Data Center community

July 30, 2021

-

Renewed funding, renewed focus and renewed partnerships; the Arctic Data Center seeks nominations for the 2021-2024 Science Advisory Board. The NSF Arctic Data Center Science Advisory Board comprises 10 members who provide advice and leadership to the Center regarding goals and strategic priorities in support of the Arctic research and education community. Through engagement and familiarity with the NSF Arctic Section, and Polar Programs in general, Science Advisory Board members also serve as emissaries for the Center. As such, it is critical that the Advisory Board incorporates diversity that is representative of the Arctic research community at large.Current advisory board… ... Read more »
Features of the NSF Arctic Data Center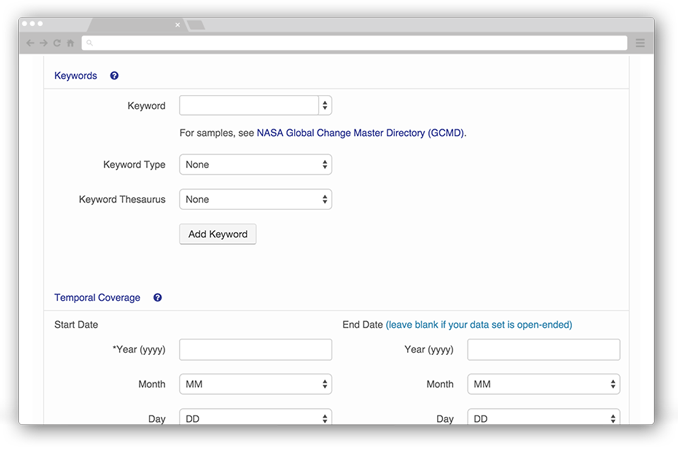 Fast, online data set submission down to the detail you need
Upload software, scientific analysis code, and data in any format.
View usage statistics of your data and a summary of your contributions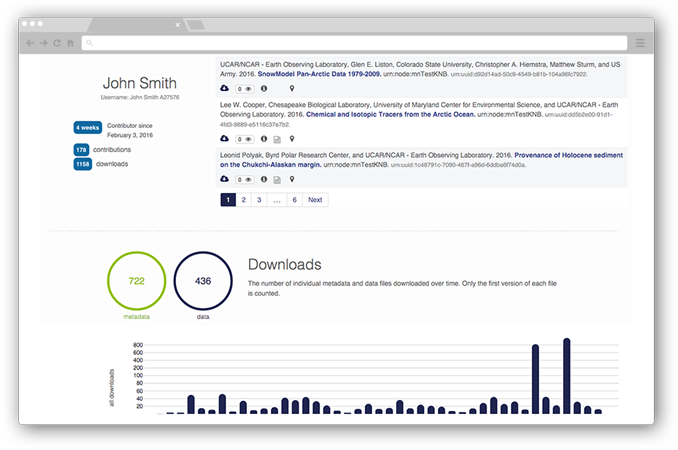 Login with your ORCID account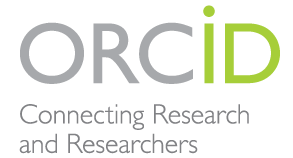 Why ORCID?
ORCID identifiers enable researchers to cross link across different types of research products (data, publications etc.) to create unique profiles showcasing their work. Data are valuable research products and we believe researchers should get credit for publication of data sets. By integrating ORCIDs with the NSF Arctic Data Center, researchers will be more able to showcase their work and receive credit.
Mint DOIs for your data sets to use in publications and across the web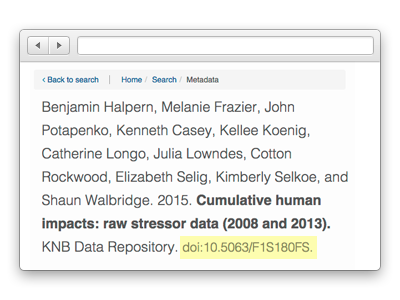 Once data have been submitted to the Arctic Data Center, our metadata staff will review and provide suggestions for improvement, and, once everything is set, we will make the data publicly accessible and publish it with a DOI. This will allow you and other researchers to cite the data set directly in NSF reports, publications, and other venues. The DOI is registered with DataCite using the EZID service, and will be discoverable through multiple data citation networks, including DataONE and others.
Fast, easy discovery with spatial tools