Data and software from NSF Arctic research
Do you have a passion for open science? Interested in Arctic research? Excited to engage with the broader research community?
We are currently seeking a Community Engagement and Outreach Coordinator to maintain and further develop our community building, communications, and data science training activities, in addition to supporting communication activities across other NCEAS projects.
Full position description, responsibilities, qualifications and details of how to apply can be found at: https://recruit.ap.ucsb.edu/JPF01500. The position will remain open until filled with initial review of applications on 5/20/19.
The University of California is an Equal Opportunity/Affirmative Action Employer and all qualified applicants will receive consideration for employment without regard to race, color, religion, sex, sexual orientation, gender identity, national origin, disability status, protected veteran status, or any other characteristic protected by law.
2019 Arctic Data Center Data Science Trainings

January 9, 2019

-

The Arctic Data Center is kicking-off 2019 by hosting two data science trainings in January and February. These 5-day trainings provide Arctic researchers with an overview of best data management practices, data science tools, reproducible data analysis in R and Github, and concrete steps and methods for more easily documenting and uploading their data to the Arctic Data Center. Interested in attending an upcoming Arctic Data Center Data Science training? Although the application period for the January and February trainings is closed, the call for applicants for the October 2019 training will be posted soon. Stay tuned for details and make ... Read more »
Features of the NSF Arctic Data Center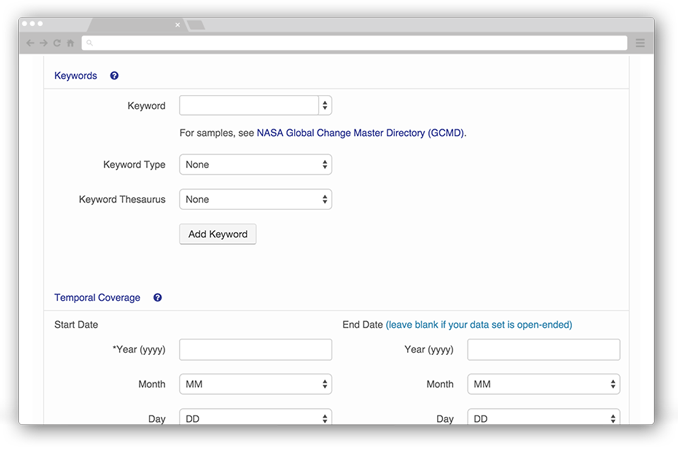 Fast, online data set submission down to the detail you need
Upload software, scientific analysis code, and data in any format.
View usage statistics of your data and a summary of your contributions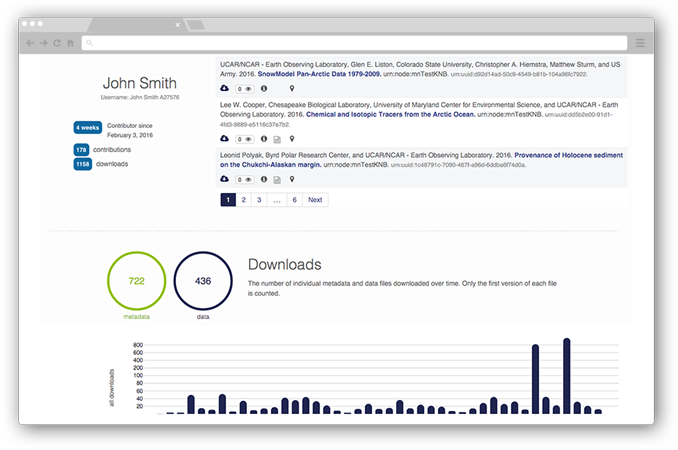 Login with your ORCID account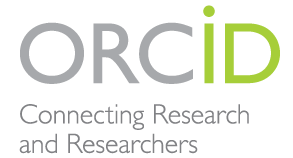 Mint DOIs for your data sets to use in publications and across the web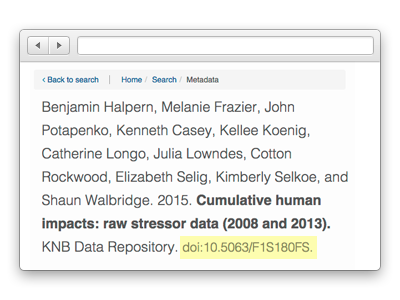 Once data have been submitted to the Arctic Data Center, our metadata staff will review and provide suggestions for improvement, and, once everything is set, we will make the data publicly accessible and publish it with a DOI. This will allow you and other researchers to cite the data set directly in NSF reports, publications, and other venues. The DOI is registered with DataCite using the EZID service, and will be discoverable through multiple data citation networks, including DataONE and others.
Fast, easy discovery with spatial tools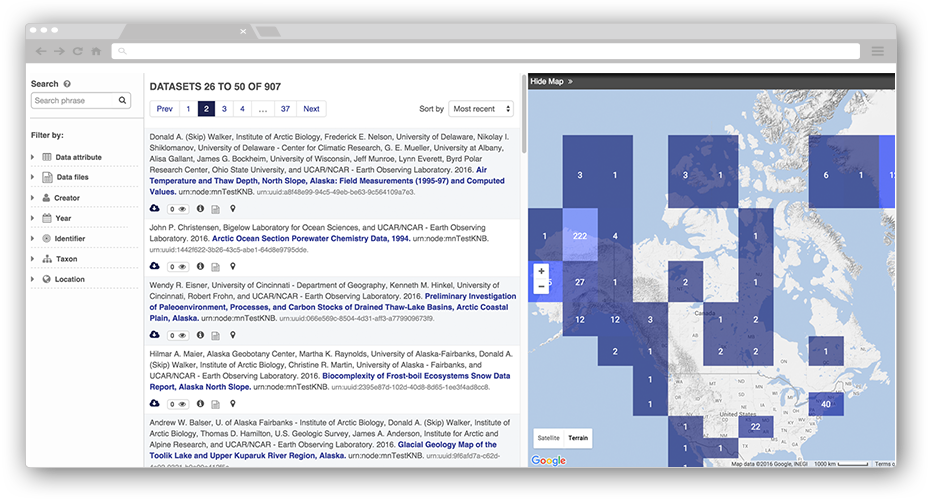 Where is the ACADIS Gateway?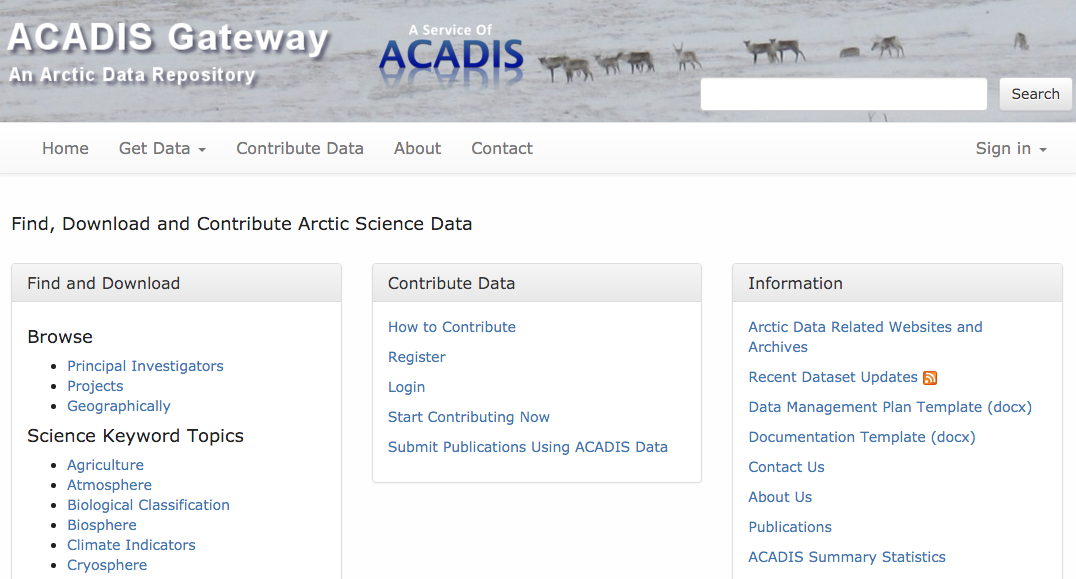 As of March 28, 2016, the NSF Arctic Data Center will serve as the current repository for NSF-funded Arctic data. The ACADIS Gateway is no longer accepting data submissions. All data and metadata in the ACADIS system have been transferred to the NSF Arctic Data Center system. There is no need for you to resubmit existing data.
Former ACADIS Gateway Users
If you are a current account holder in ACADIS and have an ORCID identifier, or have just created one, you will be able to sign in to the NSF Arctic Data Center and submit data.
Steps to access your data:
1. Create an ORCID identifier (or retrieve your existing ORCID identifier if you already have one)
2. Email support@arcticdata.io and provide your ACADIS account name and your ORCID identifier.
3. We'll do the rest. We will connect the two accounts so that all your data are available to you through the ORCID sign in process. We hope to make this process as fast as possible.
Why ORCID?
ORCID identifiers enable researchers to cross link across different types of research products (data, publications etc.) to create unique profiles showcasing their work. Data are valuable research products and we believe researchers should get credit for publication of data sets. By integrating ORCIDs with the NSF Arctic Data Center, researchers will be more able to showcase their work and receive credit.