New Service: Portals
Create a custom, branded portal for your research topic or lab group that spans datasets in the Arctic Data Center – available for all users. Branded portals provide a convenient, readily customized way to communicate your science, your team, your data, and related data from within the Arctic Data Center.
Use a portal as a lab website or a project landing page with custom colors and branding. Pick datasets, add and reorder pages, and upload images in minutes with the easy-to-use online portal editor – get started today.
Bringing Arctic Data into Undergraduate Classrooms

June 17, 2020

-

The guest blogger for today is Arctic Data Center Data Science Fellow, Sarah Erickson. Her project is all about bringing the Arctic to life in undergraduate classrooms all over the world using Arctic data. ***** We stand on the shoulders of giants and below us is a giant mountain of information. The Arctic Data Center is rich with these data. With over fifty-eight hundred datasets submitted by researchers, students, and technicians, there is an unprecedented opportunity for students to dive into real-world questions about one of the planet's fastest-changing ecosystems. Not only do we store and manage these data, but… ... Read more »
Features of the NSF Arctic Data Center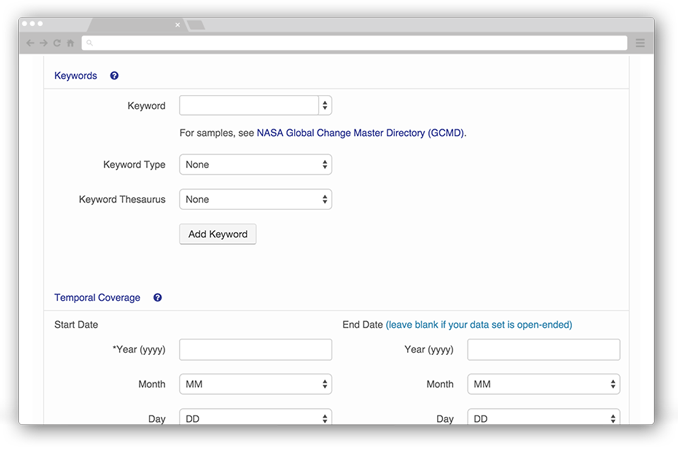 Fast, online data set submission down to the detail you need
Upload software, scientific analysis code, and data in any format.
View usage statistics of your data and a summary of your contributions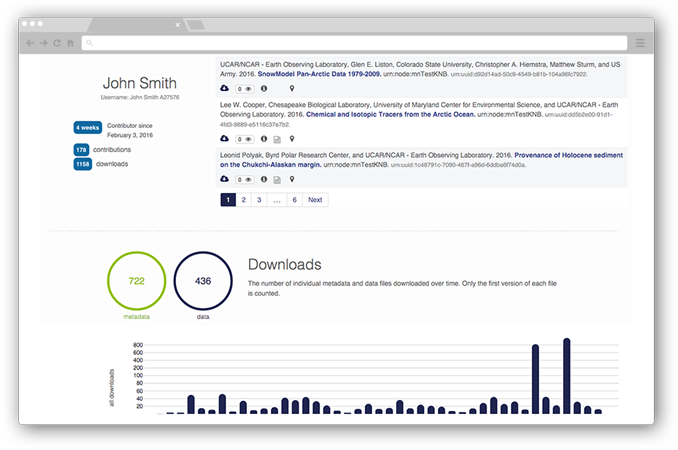 Login with your ORCID account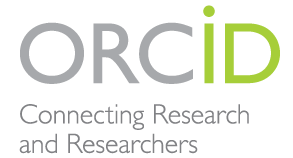 Why ORCID?
ORCID identifiers enable researchers to cross link across different types of research products (data, publications etc.) to create unique profiles showcasing their work. Data are valuable research products and we believe researchers should get credit for publication of data sets. By integrating ORCIDs with the NSF Arctic Data Center, researchers will be more able to showcase their work and receive credit.
Mint DOIs for your data sets to use in publications and across the web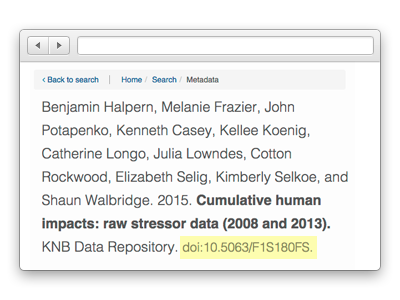 Once data have been submitted to the Arctic Data Center, our metadata staff will review and provide suggestions for improvement, and, once everything is set, we will make the data publicly accessible and publish it with a DOI. This will allow you and other researchers to cite the data set directly in NSF reports, publications, and other venues. The DOI is registered with DataCite using the EZID service, and will be discoverable through multiple data citation networks, including DataONE and others.
Fast, easy discovery with spatial tools