Do you have a passion for open science? Interested in Arctic research? Excited to engage with the broader research community? Consider joining NCEAS and the Arctic Data Center team. We are currently hiring data interns and software developers.
Research Software Developers (multiple positions, remote options available)
National Center for Ecological Analysis and Synthesis (NCEAS)
University of California, Santa Barbara

Are you passionate about designing and building tools for open science? Do you want to promote reproducible, high-impact research on the earth and the environment? Do you love to collaborate at the intersection of software, science, engineering, and design? Then come join the vibrant community at NCEAS working on these issues.

We seek to expand our team of talented software developers and designers with several new hires for our open science development team that would contribute to software that advances ecological and environmental synthesis at global scales. Projects focus on sharing and managing scientific data, analysis code, and other products to help promote open, reproducible data science and facilitate synthesis research. Individual candidates might have strengths in one or more of the areas listed below, such as development for cloud computing systems, or front-end interface development and graphic design.
Current and past software development projects at NCEAS have built systems including the Permafrost Discovery Gateway, the NSF Arctic Data Center, the KNB Data Repository, and the DataONE federation of repositories, among many others. Upcoming projects, for example, focus on high throughput workflows for machine learning on large-scale satellite imagery, building systems to support and promote open data citation, and designing and improving data discovery and metadata and data submission systems for data repositories.
About the Position
As an experienced and professional research software developer you will work on the environmental data science team at NCEAS creating a national software infrastructure for management and analysis of ecological and environmental data. Projects focus on novel approaches to sharing data and scientific products to enable open and reproducible science and facilitate synthetic research. Responsibilities are primarily web-based, including potentially other forms of application development.
We will be hiring under the UCSB Job description for three separate roles with distinct expertise and skill-sets:
Cloud developer

– This position will focus on design and development for cloud-backend services supporting web-based scientific data and analytical software. Day-to-day work will include designing and developing cloud-based services (e.g., on Kubernetes) for analysis and processing for large earth-systems data and models.

Front-end developer

– This position will specialize in web-design and development for data science applications, including scientific data visualizations and front-ends for data, analysis, and modeling systems.

Graph databases and semantic knowledge modeling

– This position will specialize in software development to build knowledge systems, using technologies such as linked open data, semantic search, and ontology engineering, to solve challenging data discovery and integration problems spanning the environmental and earth sciences.
In addition to technical design and development, duties for all three roles will also encompass communication and outreach to the international science community to promote the software and systems through writing, speaking, and training at, for example, scientific conferences and open science events. Duties also include technical collaboration on system design and development for specific grant-funded projects, including collaboration with researchers and engineers spanning a diverse set of partner institutions.
Minimum Requirements
You should be proficient in software design and development:
WIth one or more programming languages for web applications (e.g., JavaScript, Python, Java, HTML, JSON, XML, CSS, Node.js, modern JavaScript libraries);

have experience with releasing and maintaining software throughout the software development life cycle, using testing frameworks (e.g. Mocha, Selenium), source code control systems (e.g., git, GitHub), and issue tracking systems.
We are looking for someone with thoughtful communication and teamwork skills.
You will work collaboratively in a team of software engineers and data scientists who can develop working relationships with scientists.

You will also be involved in writing documentation about our technical systems in a manner that is understandable to earth and environmental scientists.
A Bachelor's degree is required:
preferably in computer science, engineering or an ecology/earth/environmental science field, but any study major works with the right combination of experience.

Desirable Requirements
Preferred candidates for each role would also have some combination of these additional desirable skills, but generally we do not expect all skills in any one person:
Experience developing for cloud computing, using tools such as Docker and Kubernetes

Experience with geospatial analysis or web mapping tools

Experience building data visualizations for the web with technologies such as Cesium, SVG, and D3.

Experience or familiarity with data analysis and/or modeling for Earth, Life, or Social sciences

Background in statistical analysis and modeling, machine learning, and manipulating geospatial data ((e.g., in R, Python).

Experience with knowledge modeling, such as provenance tracking and the semantic web (e.g., RDF, OWL) and the Linked Open Data web.
Please also know that at NCEAS we are acutely aware of the research that shows that candidates from underrepresented backgrounds often don't apply for roles if they don't meet all the criteria — unlike majority candidates that may apply while meeting significantly fewer requirements. We strongly encourage you to apply if you are interested in working with us here at NCEAS and would love to know how you can complement our team with your unique experience!
About NCEAS
Established in 1995, the National Center for Ecological Analysis and Synthesis (NCEAS) is a research center of the University of California, Santa Barbara and was the first national synthesis center of its kind. There is broad acknowledgement that NCEAS has significantly altered the way ecological science is conducted, towards being more collaborative, open, integrative, relevant, and technologically informed. Different from the scientific tradition of solitary lab or fieldwork, NCEAS fosters collaborative synthesis research – assembling interdisciplinary teams to distill existing data, ideas, theories, or methods drawn from many sources, across multiple fields of inquiry, to accelerate the generation of new scientific knowledge at a broad scale. NCEAS is located in downtown Santa Barbara in a beautiful city filled with activities — downtown, on the beaches, and in the mountains.
Working at NCEAS and UCSB offers some unique and valuable benefits including:
Potential for remote work

Excellent work-life balance

Flexible working hours

High level of ownership over the products we code

Supportive environment for exploring new ideas and new technologies

Excellent medical/dental/vision and retirement benefits provided through the University of California system

Interesting and world-changing software projects we work on
Salary Hiring Range
Salary will be based on the Applications Programmer 3 Job Description at UC Santa Barbara.
How to Apply
Submit a cover letter explaining your interest in the position, your CV or résumé detailing your experience and qualifications, and contact information for 3 non-peer references along with the UCSB job application via the UCSB Human Resources website for job #39422.  Apply by August 15, 2022 for first consideration, thereafter open until filled.
---
Data Intern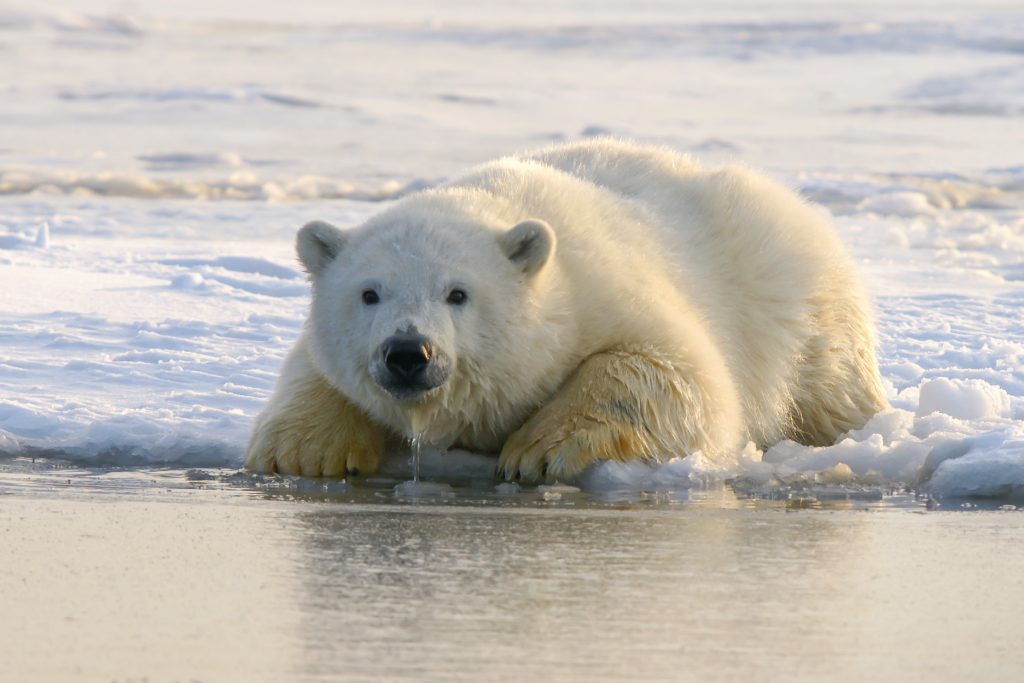 National Center for Ecological Analysis and Synthesis (NCEAS)
University of California, Santa Barbara
The National Center for Ecological Analysis and Synthesis (NCEAS; www.nceas.ucsb.edu), a global leader in ecological research, is currently hiring graduate and undergraduate student interns for part-time work this academic year.
Have fun learning new data management tools as you document and archive important ecological, physical, and social data from research projects focused on environmental issues (e.g.: climate, fisheries, wildlife, geochemistry, etc.) in Alaska and the Arctic. Work for these projects includes collaborative data management, data quality assurance, metadata creation, data transformation and formatting, and data entry to facilitate open, reproducible science.

These positions involve communication with scientists from around the world for the purposes of data acquisition, formatting, and metadata creation to contribute to the NSF Arctic Data Center data catalog. Access to databases and database tools involves a close working relationship with NCEAS' software engineers and scientific programmers. Additionally, interns may test and provide feedback on new infrastructure.

Requirements:
– Strong written and oral communication skills
– Experience or interest in data management and/or analysis
– Careful attention to detail
– Ability to learn new tools quickly
– Ability to work well both independently and as a team member
Desirable qualifications:
– Experience using R
– Background or interest in ecology or environmental science
– Familiarity with metadata
– Experience with data formatting and metadata creation
We are looking for undergraduate and graduate students to help us complete this work remotely. Please be willing to dedicate 10-15 hours per week. NCEAS is a UCSB research center. Full time students working in other UCSB departments more than 5 hours per week must secure written permission from their academic advisor to be eligible. Internships are paid. We strongly encourage members of underrepresented groups to apply.
To apply, please attach a cover letter stating your interest in being a part of our team, along with a resume or CV, in an email to the projects data coordinator Daphne Virlar-Knight: virlar-knight@nceas.ucsb.edu. We will be reviewing applications on a rolling basis. Please apply by August 15 2022 to be considered.
The University of California is an Equal Opportunity/Affirmative Action Employer and all qualified applicants will receive consideration for employment without regard to race, color, religion, sex, sexual orientation, gender identity, national origin, disability status, protected veteran status, or any other characteristic protected by law