By Ranna Zahabi
The Arctic Data Center enjoyed its time at the American Geophysical Union conference this year. AGU 2022 was a new experience for many on our team, and the new Chicago location had us embracing the cold. Although the conference is traditionally held in San Francisco, the change in scenery this year came with a plethora of interest in the Arctic Data Center.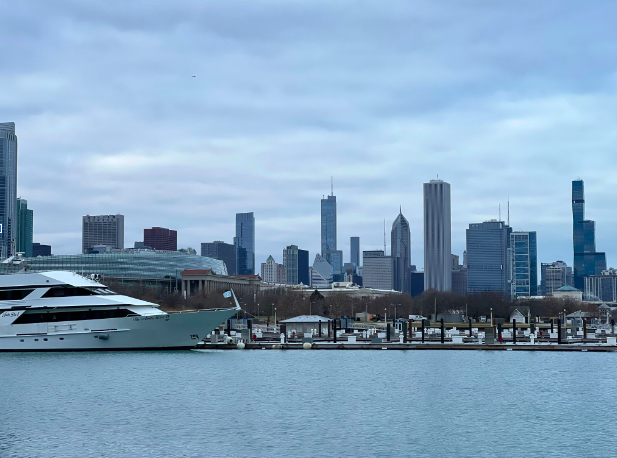 The Permafrost Discovery Gateway was exhibited at the conference with a creative virtual reality booth. Students, researchers, and people passing through participated and gained a sense of what fieldwork in the Arctic region feels like. In addition, our team gave some amazing talks and poster displays for the whole cryosphere and data science community to enjoy.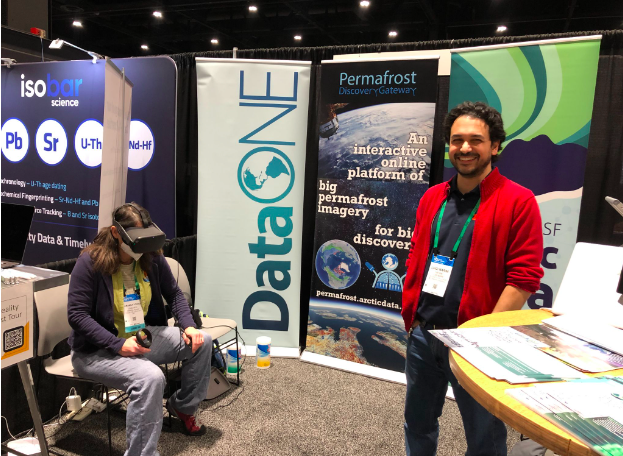 Althea Marks presented her work on "Searching for Elusive Arctic Dataset Citations" under the Earth and Space Science Informatics booth. In addition, our former outreach coordinator Natasha Hayckock-Chavez presented a talk on ethical and reproducible data practices for CARE principles. Furthermore, principal investigator Matthew Jones spoke regarding the Permafrost Discovery Gateway on the creation and discovery of geospatial data creation and discovery.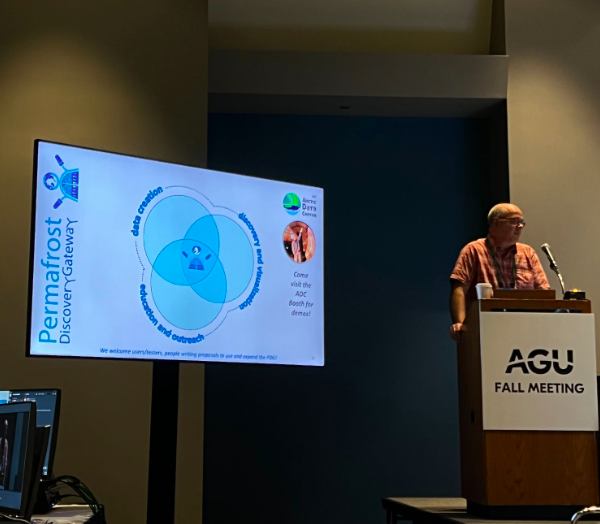 All in all, the Arctic Data Center team had a great time basking in the array of opportunities and upcoming open science research. McCormick Place was a beautiful venue to host such a large hub of curiosity. The dove chocolates and shiny stickers were a hit; we will surely bring them again next year! Here's to another successful AGU to close in 2022. Entering the new year and celebrating the year of open science have us more excited than ever for the future of Arctic Data.